Joliet Malpractice Lawyer
Contact Experienced Birth Injury Lawyers in Will County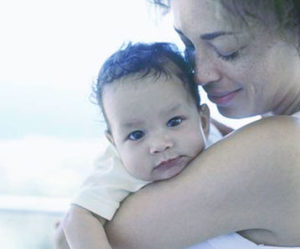 Of all the planning, joy and anticipation that accompanies the birth of a child, a birth injury is the last thing parents should have to worry about. But when doctors, nurses and other medical staff fail to meet the accepted standard of medical care, mother and child alike can be left to suffer serious and life-threatening injuries.
At Cirignani Heller & Harman, LLP, we have extensive experience helping families from Will County, Illinois, and throughout the region with birth injury lawsuits. Our primary concern is helping you and your child get the financial resources you need to cope with the consequences of a birth injury.
Contact us today online or by telephone at (312) 346-8700 to speak with a knowledgeable Will County, Illinois, medical malpractice attorney. We represent clients from Joliet, Bolingbrook and throughout the surrounding region.
Will County Birth Injury Lawsuits
Birth injury cases are typically complex and met with fierce opposition by medical professionals and their insurance providers. Our attorneys have handled numerous birth injury claims for clients throughout Illinois and have a proven record of success winning results for our clients.
Some of the most common birth injuries are:
Cerebral palsy: Caused by hypoxia, or lack of oxygen to the brain.
Erb's palsy: Caused by damage to the brachial plexus (a network of nerves near the shoulder) during birth.
Two of our attorneys are also physicians, one of whom is a board-certified cardiologist, and another is a board-certified respiratory therapist, giving us in-depth knowledge of the medical issues at play in birth injury cases. We also work with experts in obstetrics, pediatrics and other relevant fields who help us build compelling cases for our clients. We will do everything in our power to help you achieve the justice and compensation you deserve and need.
Let Us Help You
If your child has suffered because of a birth injury, we are here to stand up for your rights. Contact us today online or by telephone at (312) 346-8700 to speak with an experienced Will County birth injury lawyer. We offer free initial consultations and bill on a contingent fee basis — you won't have to pay us attorney fees unless we win compensation in your case.