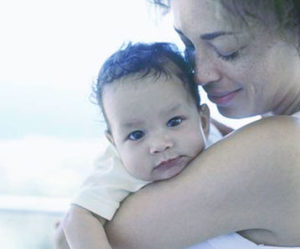 Cook County Group B Strep Infection Attorney
It is critical for a child to have a check-up with a pediatrician within the first few days of life. Check-ups can reveal potential problems that could be serious if not treated right away, and early intervention gives doctors a chance to do something before harm becomes permanent.
Infections are a good example. Infants have immature immune systems and are very susceptible to infection. Furthermore signs of infection in infants can be difficult to identify. Doctors must be vigilant for the earliest signs of infection. Mothers and family members may be asymptomatic carriers of various bacteria and viruses and can transmit them to the infant as can nursery personnel.
Doctors who fail to diagnose and treat infections may be committing medical malpractice. At the Chicago, Illinois, law firm of Cirignani Heller & Harman, LLP, our attorneys represent families that have been injured by a doctor's negligence.
In infection-related cases, medical negligence may occur in several different ways:
Failure to prevent infections in the mother and child
Failure to diagnose infections/failing to conduct proper tests or review test results
Failure to properly treat infections that were diagnosed
Our clients have been affected by Group B streptococcus (commonly called strep), Escherichia coli (commonly called E. coli) and herpes simplex virus. These can lead to meningitis, infections of the bloodstream, septic shock, soft tissue infections called necrotizing fasciitis and even death.
Stress, Grief and Anger After Misdiagnosis
Every client who comes to us is stressed by one thing or another. Often, the stress is financial. People struggle to make ends meet because of lost income or lost support. They also struggle with grief for the loss of a loved one or over the wasted time and pain they have had to endure. Frankly, they are angry too.
They have good reason to be.
Doctors promise that their actions will protect the health of patients, and patients trust them to do the best work possible. When patients seek treatment, they trust doctors to know enough about medicine to determine what is wrong and treat the problem. Sadly, this is not always true. Every year in America, family after family is touched by medical malpractice, including undiagnosed and untreated infections in newborns.
Contact Our Chicago Group B Strep Infection Lawyers
Taking legal action helps families hold doctors accountable for negligence. For a free case review by a lawyer who is also a medical doctor, contact us at (312) 346-8700. You may also contact us online.