Woodstock Negligence Lawyer
Contact Experienced Cerebral Palsy Claims Attorneys in McHenry County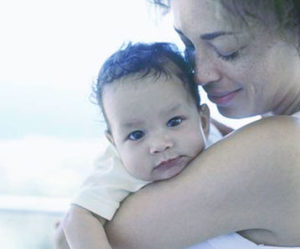 Cerebral palsy is a group of disorders that can affect muscle control, walking, coordination and other motor and cognitive functions of afflicted children. At Cirignani Heller & Harman, LLP, we help victims of birth injuries such as cerebral palsy pursue justice and monetary compensation in the legal system. We are focused exclusively on medical malpractice law and are prepared to stand up for your rights.
Contact us today online or by telephone at (312) 346-8700 to speak with a knowledgeable McHenry County birth injury attorney. We represent clients from Woodstock and throughout the surrounding region.
Cerebral Palsy Birth Injuries
There are a number of factors which may lead to cerebral palsy. Some cases are the result of genetic abnormalities or unavoidable injuries that occur prior to birth. Others, however, are the result of mismanaged labor and mistakes made by medical professionals during the birthing process.
When doctors don't realize the baby is being deprived of oxygen during birth (hypoxia) and fail to take appropriate measures to resolve the problem, such as performing an emergency C-section, the child may develop cerebral palsy.
If you feel that your child has suffered a birth injury due to medical malpractice, it is important to explore your legal options. Our attorneys will help you understand your rights and guide you through the legal process. Our goal is helping you obtain full and fair compensation for the hardships you are facing.
Let Us Help You
If your child has been afflicted with cerebral palsy caused by a birth injury, we are here to stand up for your rights. Contact us today online or by telephone at (312) 346-8700 to speak with an experienced McHenry County cerebral palsy lawyer. We offer free initial consultations and bill on a contingent fee basis — you won't have to pay us attorney fees unless we win compensation in your case.