Waukegan Negligence Attorney
Contact Experienced Cerebral Palsy Claims Attorneys in Lake County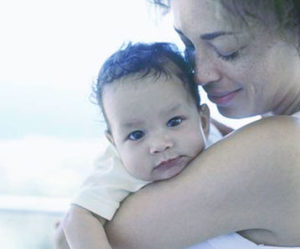 Cerebral palsy is a brain injury that occurs at or before birth and leaves victims with permanent physical impairment. While many cases of cerebral palsy are unavoidable, some are due to medical negligence.
At Cirignani Heller & Harman, LLP, we help families who have been impacted by cerebral palsy and other birth injuries. If you feel that your child's cerebral palsy brain injury occurred because of medical negligence in Lake County or anywhere in Illinois, our attorneys can help you explore your legal options.
Contact us today online or by telephone at (312) 346-8700 to speak with a knowledgeable Lake County birth injury attorney. We represent clients from Waukegan and throughout the surrounding region.
What Causes Cerebral Palsy?
Cerebral palsy can leave your child with a lifetime of expensive medical needs. Some injuries leave victims with severe motor disabilities, impaired speech and vision problems.
Some instances of cerebral palsy are caused by hypoxia, or lack of oxygen to the brain. Hypoxic brain injuries can be caused by:
The medical staff not noticing and reacting to hypoxia in time
Failure to perform a C-section
Failure to properly use the medicine used to increase contractions
Two of our attorneys are medical doctors, and another of our lawyers is a board-certified respiratory therapist. These professionals are well-versed in the causes of cerebral palsy. We will look for evidence in medical records, fetal monitoring strips and other sources to determine how and when your child's brain injury occurred. We will do everything we can to help you obtain full and fair compensation for the losses you have suffered.
Let Us Help You
If your child has suffered a cerebral palsy brain injury at birth, we are here to stand up for your rights. Contact us today online or by telephone at (312) 346-8700 to speak with an experienced Lake County cerebral palsy lawyer. We offer free initial consultations and bill on a contingent fee basis — you won't have to pay us attorney fees unless we win compensation in your case.