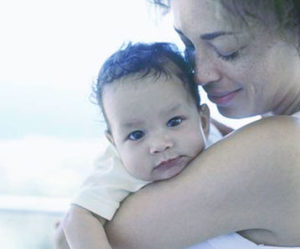 When women visit the doctor regularly during their pregnancies, OB-GYNs should be monitoring the baby and mother to be sure that everything is developing healthily. With all the medical technology we have available, doctors should notice and address anything that could be harmful to the baby or the mother.
If your baby suffered serious birth injuries because your doctor or obstetrician failed to treat prenatal conditions or failed to monitor the baby during delivery, we can help you receive the legal compensation to which you are entitled.
Contact our firm by completing our online contact form or calling (312) 346-8700. Our experienced Chicago lawyers can help.
The Importance Of Proper Fetal Monitoring
Fetal distress tests provide nurses and obstetricians with immediate data about a baby's heartbeat, and fetal scalp sampling can help determine whether babies are getting enough oxygen.
When doctors and nurses monitor those tests, they can react immediately if anything goes wrong. In many situations, when fetal distress is detected immediately, it can be corrected without causing permanent damage to the baby. However, a failure to monitor the baby through those tests and other medical advancements can cause birth injuries.
At the Law Firm of Cirignani Heller & Harman, LLP, we understand the devastating impact birth injuries can have on families, and we are committed to helping families receive the compensation they need after medical malpractice during the birthing process. Our medically trained attorneys can look at medical evidence and see things that may otherwise go unnoticed. We use this background and experience to help ensure clients receive the compensation they deserve.
Our attorneys have helped families throughout the area receive the full and fair compensation they deserve. Contact one of our experienced lawyers for assistance seeking the compensation you deserve. We offer free consultations and we take injury claims on contingency, so you will not pay any attorney fees until we are successful.