Aurora Negligence Lawyer
Speak to Experienced Cerebral Palsy Claims Lawyers in DuPage County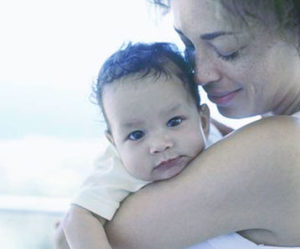 If your child has suffered a cerebral palsy brain injury during birth, it is important to explore your legal options. While some cases of cerebral palsy are unavoidable, others are the result of medical malpractice. Victims have the right to pursue financial compensation for the losses they have suffered.
At Cirignani Heller & Harman, LLP, we have handled numerous birth injury lawsuits for clients from DuPage County, Illinois, and throughout the surrounding region. We are focused exclusively on medical malpractice law and are equipped to help you meet your most critical legal objectives.
Contact us today online or by telephone at (312) 346-8700 to speak with a knowledgeable DuPage County, Illinois, birth injury attorney. We represent clients from Aurora, Naperville, Wheaton and throughout the surrounding areas.
Cerebral Palsy and Medical Negligence
Handling a complex medical malpractice case involving cerebral palsy and other birth injuries calls for both legal and medical knowledge. Our firm offers clients both, as two of our attorneys are also licensed physicians, and a third lawyer is a board-certified respiratory therapist.
When faced with a birth injury such as cerebral palsy, it is important to know:
The cause of the injury: Was the birth injury caused by failure to monitor the baby? Was it caused by failure to promptly perform a C-section?
The damages: How will this injury affect your child in the short-term and long-term? How much money will you need to pay for medical bills, physical therapy, adaptive equipment and other costs?
As experienced medical malpractice attorneys, we explore these questions every day. We will carefully review all aspects of your case, looking for evidence in medical records, fetal monitoring strips and other sources to determine the cause of the injury. We will put our skill and resources to work for you, to help you get the justice and compensation you deserve and need.
Let Us Help You
If your child has suffered a cerebral palsy birth injury, we are here to stand up for your rights. Contact us today online or by telephone at (312) 346-8700 to speak with an experienced DuPage County cerebral palsy lawyer. We offer free initial consultations and bill on a contingent fee basis — you won't have to pay us attorney fees unless we win compensation in your case.