Aurora Malpractice Attorney
Speak to Experienced Birth Injury Attorneys in DuPage County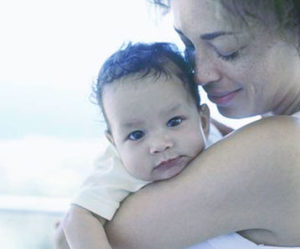 The most heartbreaking form of medical malpractice is perhaps a birth injury. Injuries suffered at birth can leave children with a lifetime of medical hardships. Some birth injuries even result in the wrongful death of mother, child or both.
At Cirignani Heller & Harman, LLP, we understand the impact birth injuries can have on families from DuPage County and throughout Illinois. We can help you pursue a medical malpractice claim, giving your family a chance to get answers and obtain financial compensation for the losses you have suffered. We offer you sound legal counsel and aggressive advocacy in pursuit of your legal goals.
Contact us today online or by telephone at (312) 346-8700 to speak with a knowledgeable DuPage County, Illinois, medical malpractice attorney. We represent clients from Aurora, Naperville, Wheaton and throughout the surrounding areas.
DuPage County Birth Injury Lawsuits
Many birth injuries are the result of hypoxia, or lack of oxygen to the baby's brain. These injuries can leave the child with cerebral palsy and other debilitating conditions.
Other birth injuries result from trauma to the child's brachial plexus (a network of nerves near the shoulder). This type of injury can lead to Erb's palsy, a condition that in some cases leads to partial or total paralysis and disfigurement of the arm.
A birth injury can leave you with a mountain of medical bills and force your child to require extensive medical care, therapy and adaptive equipment.
Whatever type of birth injury you or your child have suffered, our lawyers are here to provide experienced, compassionate legal representation. Our firm is exclusively focused on medical malpractice law and is prepared to help you achieve full and fair compensation for the losses you have suffered.
Let Us Help You
If you or someone in your family has suffered a serious birth injury, we are here to stand up for your rights. Contact us today online or by telephone at (312) 346-8700 to speak with an experienced DuPage County birth injury attorney. We offer free initial consultations and bill on a contingent fee basis — you won't have to pay us attorney fees unless we win compensation in your case.