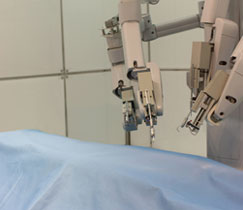 Doctors and other medical professionals have spent years learning about the various injuries and illnesses that may be affecting their patients. When a patient comes into a clinic or hospital, the doctor will have a discussion to find out some of the symptoms that are present. Using this information, the doctor may order tests to determine the condition or conditions that are causing the problems.
However, this process relies upon the doctor or physician to use his or her training to understand what may be wrong with the patient. This can take time and can be expensive, especially if many different tests and procedures need to be performed. Some patients may not have this time, and may end up seeing their health deteriorate as they wait for a diagnosis.
What, if anything, can be done to speed up the process? IBM is working on developing a "supercomputer" that would be able to access vast amounts of medical data in an effort to more quickly determine the injuries or illnesses of each patient. Doctors would input the symptoms and other information, and the computer would search its vast databases to try to match up potential conditions.
More information helps patients
Some doctors feel that having this information so readily accessible will be a great benefit to their patients. Doctors will not have to spend valuable time deciding which tests to run, or try to find symptoms that match up with a particular diagnosis. The computer would be able to compile all of this information, leaving the medical professionals to develop the necessary treatment plans.
Putting patients in danger?
Critics of the system feel that it is putting patients at risk due to the lack of interaction between doctor and patient. While it is true that doctors can make mistakes, some of them serious enough to lead to medical malpractice claims, often conditions may have hidden symptoms that doctors need to see first-hand in order to understand what is happening.
Currently, the supercomputer has not had sufficient testing to determine if it making accurate readings about the health of a patient. Many point to the system as a tool for detecting rare cancers, as physicians often fail to diagnose these illnesses.
If you have been injured because of the actions of a medical professional, speak to an experienced medical malpractice attorney in your area to understand the options that are available to you. These cases can be very complex, and it is important not to resolve your case until you know the extent of the injuries that you have suffered.