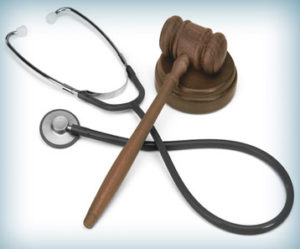 Woodstock Medical Negligence Lawyers
Speak to Experienced Spinal Cord Injury Lawyers in McHenry County
If you or someone close to you has suffered a spinal cord injury caused by medical malpractice, you may be entitled to compensation for your injuries, pain and suffering and other losses.
At Cirignani Heller & Harman, LLP, we have a proven record of success helping victims of spinal cord injuries and other forms of medical malpractice. As experienced lawyers with a strong medical background, we are prepared to help you obtain the justice and compensation you deserve and need.
Contact us today online or by telephone at (312) 346-8700 to speak with a knowledgeable McHenry County, Illinois, medical malpractice lawyer. We represent clients from Woodstock and throughout the surrounding region.
Spinal Cord Injuries and Medical Negligence
Many spinal cord injuries are the result of mistakes made during surgery. An injury to the spinal cord can result in loss of sensation, impaired mobility, paralysis of the lower half of the body (paraplegia) and paralysis of all four limbs (quadriplegia). Victims of spinal cord injuries may face a lifetime of hardships.
Our attorneys have extensive experience pursuing spinal cord injury claims for clients from McHenry County, Illinois, and throughout the surrounding areas. With highly-qualified attorneys — two of whom who are also doctors and another who is a respiratory therapist — on our staff, we are able to understand the complex legal and medical issues at play in these cases. We will put our skill and experience to work for you, to seek full and fair compensation for the hardships you have suffered.
Let Us Help You
If you or someone in your family has suffered a spinal cord injury in surgery, we are here to stand up for your rights. Contact us today online or by telephone at (312) 346-8700 to speak with an experienced McHenry County spinal cord injury lawyer. We offer free initial consultations and bill on a contingent fee basis — you won't have to pay us attorney fees unless we win compensation in your case.