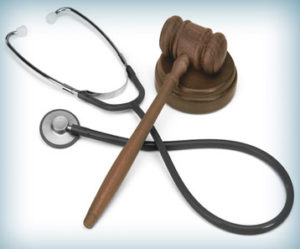 Waukegan Medical Negligence Attorney
Contact Experienced Spinal Cord Injury Attorneys in Lake County
A spinal cord injury can change your life forever. If the injury was the result of medical negligence, it is essential that you protect your legal interests.
At Cirignani Heller & Harman, LLP, we help people from Lake County, Illinois, and throughout the surrounding region who have been injured or have lost loved ones due to medical malpractice. We have the skills and resources to help you achieve monetary compensation for the losses you have suffered.
Contact us today online or by telephone at (312) 346-8700 to speak with a knowledgeable Lake County, Illinois, medical malpractice attorney. We represent clients from Waukegan and throughout the surrounding region.
Lake County Spinal Cord Injury Lawsuits
How do spinal cord injuries occur in a medical setting? Many are the result of physician mistakes made during surgery. When the spinal cord or surrounding blood vessels and tissues are damaged by faulty surgical procedures, patients can be left to contend with a lifetime of medical problems. Spinal cord injuries can leave victims with limited motor abilities and lost sensation. The most severe cases lead to paraplegia, quadriplegia and wrongful death.
In pursuing a medical malpractice claim, it is important to know how the injury happened and who was responsible. Two of our lawyers are also licensed physicians, and a third is a board-certified respiratory therapist. These professionals are well-versed in the standards to which medical professionals must adhere. We will carefully review all of the medical records and other evidence surrounding your case, to build a compelling case for you and help you achieve your legal objectives.
Let Us Help You
If you or someone in your family has been injured because of medical negligence, we are here to stand up for your rights. Contact us today online or by telephone at (312) 346-8700 to speak with an experienced Lake County spinal cord injury attorney. We offer free initial consultations and bill on a contingent fee basis — you won't have to pay us attorney fees unless we win compensation in your case.