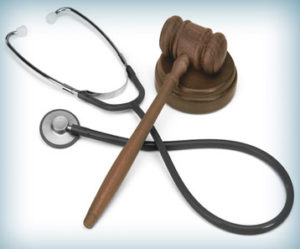 Elgin Medical Negligence Attorney
Contact Experienced Spinal Cord Injury Attorneys in Kane County
If you or someone close to you has suffered a spinal cord injury due to medical malpractice, it is important to have an experienced attorney protecting your interests.
At Cirignani Heller & Harman, LLP, we have the legal resources to handle complex spinal cord injury lawsuits for clients from Kane County, Illinois, and throughout the surrounding region. Our strong medical background allows us to understand the intricate issues at play in these cases, and pursue monetary compensation for our valued clients.
Contact us today online or by telephone at (312) 346-8700 to speak with a knowledgeable Kane County spinal cord injury attorney. We represent clients from Elgin, Geneva and throughout the surrounding region.
Spinal Cord Injuries and Medical Malpractice
Spinal cord injuries can result from direct injuries to the spine as well as damage to the blood vessels, bones and soft tissues adjacent to the spinal cord. Many spinal cord injuries are a result of errors made during surgery. Doctors and attending medical staff must carefully monitor patients and take appropriate measures if warning signs exist. Failure to do so can leave patients to suffer paraplegia, quadriplegia, loss of sensation and other life-altering conditions.
Our attorneys have extensive experience helping people who have suffered serious spinal cord injuries due to medical malpractice. Two of our attorneys are licensed physicians, one of whom is a board-certified cardiologist. Another of our lawyers is a board-certified respiratory therapist. This gives us an in-depth perspective on the causes of spinal cord injuries and the standards by which medical professionals are judged. We are selective in the cases we handle, allowing us to devote appropriate time and attention to each client. We will work with you personally to determine your short-term and long-term financial needs, and to seek the compensation you need and deserve.
Let Us Help You
If you or someone in your family has suffered a serious spinal cord injury caused by medical negligence, we are here to stand up for your rights. Contact us today online or by telephone at (312) 346-8700 to speak with an experienced Kane County, Illinois, spinal cord injury lawyer. We offer free initial consultations and bill on a contingent fee basis — you won't have to pay us attorney fees unless we win compensation in your case.