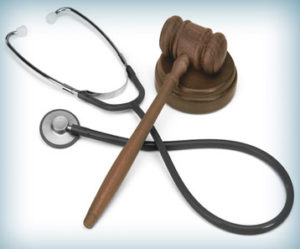 Aurora Medical Negligence Lawyer
Contact Experienced Spinal Cord Injury Lawyers in DuPage County
If you or a loved one has suffered a spinal cord injury, it is important to have an experienced attorney on your side. Pursuing a medical malpractice claim can help you obtain financial resources to compensate you for your medical bills, lost wages and other hardships.
At Cirignani Heller & Harman, LLP, we have handled numerous claims for spinal cord injury victims from DuPage County, Illinois, and throughout the surrounding region. We have the legal and medical knowledge to help you achieve your most critical legal objectives.
Contact us today online or by telephone at (312) 346-8700 to speak with a knowledgeable DuPage County, Illinois, medical malpractice attorney. We represent clients from Aurora, Naperville, Wheaton and throughout the surrounding areas.
DuPage County Spinal Cord Injury Lawsuits
Medical negligence can lead to spinal cord injuries in a number of ways. In some cases, doctors make mistakes during surgery that lead to direct damage of the spinal cord, or damage to adjacent nerves, blood vessels or soft tissues.
Victims of such injuries can experience severe and life-altering hardships, including:
Limited mobility
Loss of sensation
Paralysis
Paraplegia
Quadriplegia
If you have suffered a spinal cord injury, your life may change forever. You may need to alter the way you live, the way you get around and every other aspect of your life. Our attorneys will work with you personally to gain an understanding of how this injury has and will continue to impact your life. We will use our extensive knowledge of law and medicine to help you pursue compensation for the losses you have suffered.
Let Us Help You
If you or someone in your family has suffered a serious spinal cord injury due to medical malpractice, we are here to stand up for your rights. Contact us today online or by telephone at (312) 346-8700 to speak with an experienced DuPage County spinal cord injury lawyer. We offer free initial consultations and bill on a contingent fee basis — you won't have to pay us attorney fees unless we win compensation in your case.