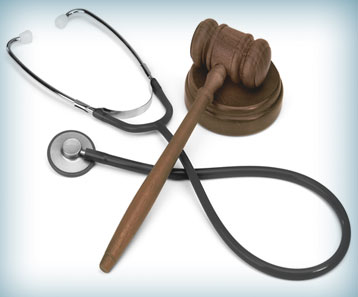 Was It Medical Malpractice?
You have questions. We can help get answers. Our attorneys are board certified physicians and we can help you determine if you have a cause of action.
How Does The Lawsuit Process Work In Illinois?
When an expert concurs that mistakes were made that constitute malpractice, we draft, file and serve a complaint against the doctor or hospital that was negligent, setting the process in motion.
How Long Do I Have To File A Suit?
In Illinois, the statute of limitations is two years. Delay is the enemy, however, and the sooner you take action, the better your odds of a successful outcome.
Chicago medical malpractice lawyers fight for you
Medical malpractice is not about bad results. It's about bad practice. When people are injured and lives are lost through the bad conduct of those they trust to care for them, we fight for your rights.
Contact a lawyer as soon as you suspect medical malpractice. All states have a statute of limitations that limits the amount of time that can lapse between when the malpractice occurred and when you bring the lawsuit.
At Cirignani Heller & Harman, LLP, our dedicated attorneys who will navigate the law on your behalf. Two of our attorneys are board-certified physicians. We listen. We care and we will work to help you right a wrong.