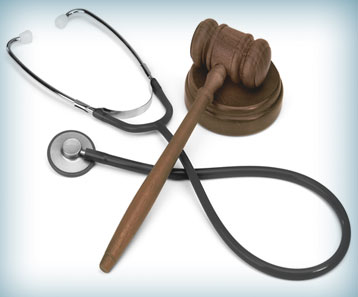 As a society, we expect health care providers to treat and cure our ailments. While doctors and medical providers make mistakes like everyone else, we hold them to a certain standard of care. When that standard of care is breached, it is important to hold them accountable. At Cirignani Heller & Harman, LLP, we are dedicated to helping individuals and family members who suffered as a result of medical malpractice. When we represent you, we take the time to thoroughly investigate your case and fully explain your options. Our team of lawyers includes two board-certified physicians. Our combined medical and legal knowledge helps put our clients in the best possible position for successful outcomes.
Chicago medical malpractice lawyers fight for you
Medical malpractice is not about bad results. It's about bad practice. When people are injured and lives are lost through the bad conduct of those they trust to care for them, we fight for your rights.
Contact a lawyer as soon as you suspect medical malpractice. All states have a statute of limitations that limits the amount of time that can lapse between when the malpractice occurred and when you bring the lawsuit.
At Cirignani Heller & Harman, LLP, our dedicated attorneys who will navigate the law on your behalf. Two of our attorneys are board-certified physicians. We listen. We care and we will work to help you right a wrong.