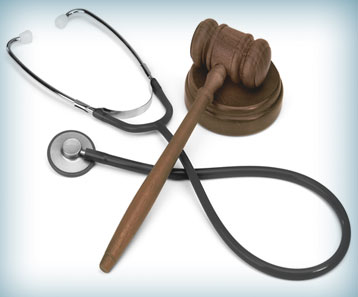 Nothing is more heartbreaking than learning that your newborn is suffering from this disabling condition. At the Chicago-based law firm of Cirignani Heller & Harman, LLP, we can help you get answers.
Get The Answers You Deserve
Cerebral palsy is a devastating diagnosis. It can have lifelong ramifications for your child.
Sadly, this condition may have been preventable. Negligence on the part of the doctors, nurses or other hospital staff can lead to oxygen deprivation and brain damage.
As a parent of a newborn with cerebral palsy, you deserve answers. Our lawyers can help you uncover the truth about what happened.
Chicago medical malpractice lawyers fight for you
Medical malpractice is not about bad results. It's about bad practice. When people are injured and lives are lost through the bad conduct of those they trust to care for them, we fight for your rights.
Contact a lawyer as soon as you suspect medical malpractice. All states have a statute of limitations that limits the amount of time that can lapse between when the malpractice occurred and when you bring the lawsuit.
At Cirignani Heller & Harman, LLP, our dedicated attorneys who will navigate the law on your behalf. Two of our attorneys are board-certified physicians. We listen. We care and we will work to help you right a wrong.