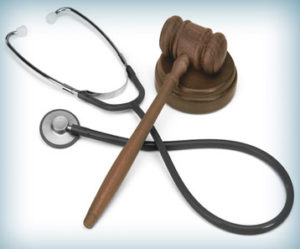 Woodstock Medical Negligence Attorneys
Experienced Brain Injury Attorneys in McHenry County
If you have suffered a brain injury due to medical malpractice, your life could change forever. You may experience memory loss, impaired speech, loss of cognitive functions and a wide range of other hardships. If you or someone close to you has been impacted in this way by medical malpractice, it is important to understand and protect your legal rights.
At Cirignani Heller & Harman, LLP, we have extensive experience helping victims of medical malpractice from McHenry County, Illinois, and throughout the surrounding areas. We combine our knowledge of law and medicine to pursue full and fair compensation for the losses our clients have suffered.
Contact us today online or by telephone at (312) 346-8700 to speak with a knowledgeable McHenry County brain injury attorney. We represent clients from Woodstock and throughout the surrounding region.
McHenry County Brain Injury Lawsuits
Medical negligence can cause brain injuries in any number of ways. Many brain injuries occur when the brain is deprived of blood and oxygen for a period of time. When these conditions are the result of a doctor's failure to monitor the patient, or take appropriate measures when warning signs exist, it may be a case of medical malpractice.
Our physician attorneys will thoroughly review all X-rays, MRI results and other medical records to gain an understanding of the causes of your brain injury. Our medical knowledge also helps us to ascertain the short-term and long-term effects this injury will have on your life. We are selective in the cases we take, but if we feel we can help you, we will provide you with experienced legal counsel and aggressive advocacy.
Let Us Help You
If you or someone close to you has suffered a traumatic brain injury caused by medical malpractice, we are here to stand up for your rights. Contact us today online or by telephone at (312) 346-8700 to speak with an experienced McHenry County, Illinois, brain injury lawyer. We offer free initial consultations and bill on a contingent fee basis — you won't have to pay us attorney fees unless we win compensation in your case.