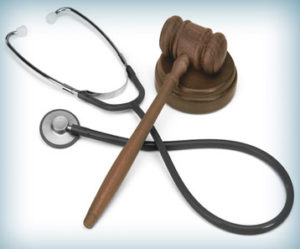 Waukegan Medical Negligence Lawyers
Experienced Brain Injury Lawyers in Lake County
A brain injury resulting from medical malpractice can leave victims with a number of devastating conditions, including memory loss, paralysis and coma. Some brain injuries are fatal, leaving family members to cope with the loss of a loved one and the resulting financial hardships.
At Cirignani Heller & Harman, LLP, we help victims of brain injuries and their families recover monetary compensation for the losses they have suffered. We are focused exclusively on medical malpractice law and have handled numerous brain injury claims for clients throughout Lake County and the surrounding region. We will handle your malpractice case with integrity, compassion and tenacity.
Contact us today online or by telephone at (312) 346-8700 to speak with a knowledgeable Lake County, Illinois, medical malpractice attorney. We represent clients from Waukegan and throughout the surrounding region.
Brain Injuries and Medical Malpractice
Brain injuries can occur because of negligence on the part of doctors, nurses, anesthesiologists and other medical professionals. Many brain injuries are the result of oxygen deprivation to the brain for an extended period of time. Other causes of brain injuries include:
Post-surgery bleeding
Inadequate stroke management
Misuse of Coumadin
Missed brain hemorrhage
Anesthesia malpractice
Two of our attorneys are also doctors, one of whom is a board-certified cardiologist. Another lawyer is a board-certified cardiologist. As a result, we are well-versed in the causes of brain injuries and will conduct a thorough investigation of the circumstances involved in your case. Through a thorough review of medical records, surgery logs and other evidence, we will work to discover the truth and help you pursue full and fair compensation for the losses you have suffered.
Let Us Help You
If you or someone in your family has been injured because of medical negligence, we are here to stand up for your rights. Contact us today online or by telephone at (312) 346-8700 to speak with an experienced Lake County brain injury lawyer. We offer free initial consultations and bill on a contingent fee basis — you won't have to pay us attorney fees unless we win compensation in your case.