Joliet Negligence Attorney
Contact Experienced Cerebral Palsy Claims Attorneys in Will County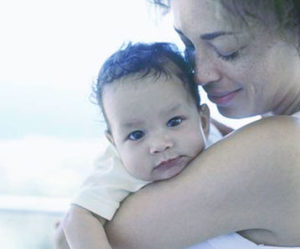 While many cases of cerebral palsy are unavoidable, some are the result of mishandled child birth and medical malpractice. It is important to uncover the facts surrounding such birth injuries to determine who was at fault and what legal recourses victims have at their disposal.
If your child's cerebral palsy was caused by medical negligence, your family may be overwhelmed with both medical and legal concerns. At Cirignani Heller & Harman, LLP, our attorneys are here to guide you through the legal process and help you pursue justice and monetary compensation for your child.
Contact us today online or by telephone at (312) 346-8700 to speak with a knowledgeable Will County medical malpractice attorney. We represent clients from Joliet, Bolingbrook and throughout the surrounding region of Illinois.
Cerebral Palsy and Birth Injuries
Cerebral palsy is a group of disorders that can sharply affect the physical and cognitive abilities of its victims. Hypoxia (lack of oxygen to the baby's brain during birth) is a leading cause of cerebral palsy, and often the result of negligence on the part of obstetricians, nurses and other medical professionals involved in the birthing process.
Two of our attorneys are also physicians, and another is a board-certified respiratory therapist. They are knowledgeable in the causes of cerebral palsy as well as the long term affect it has on afflicted children. We will work with you personally to determine the resources you will need to cover your long-term medical bills, physical therapy and other expenses. We will help you obtain the financial relief you need to deal with this tragic situation.
Let Us Help You
If your child has cerebral palsy because of medical malpractice, we are here to stand up for your rights. Contact us today online or by telephone at (312) 346-8700 to speak with an experienced Will County cerebral palsy lawyer. We offer free initial consultations and bill on a contingent fee basis — you won't have to pay us attorney fees unless we win compensation in your case.