Woodstock Negligence Lawyer
Speak to Experienced Cerebral Palsy Lawsuit Attorneys in Kane County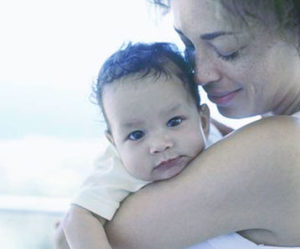 At Cirignani Heller & Harman, LLP, we have extensive experience helping families who have been affected by cerebral palsy and other birth injuries. We provide clients throughout Kane County, Illinois, and the surrounding region with experienced legal counsel and determined advocacy. We understand the hardships facing children afflicted with cerebral palsy. We will do everything we can to help you obtain justice and monetary compensation.
Contact us today online or by telephone at (312) 346-8700 to speak with a knowledgeable Kane County cerebral palsy lawyer. We represent clients from Elgin, Geneva and throughout the surrounding region of Illinois.
Cerebral Palsy and Birth Injuries
Cerebral palsy is not a particular disease, but a group of disorders involving brain damage in babies. This affliction is sometimes the result of unavoidable injuries that take place before labor, but not in all cases. In some cases, cerebral palsy is the direct result of birth injuries caused by medical malpractice.
A diagnosis of cerebral palsy can leave you with a number of troubling questions:
How will my child be affected by this affliction?
How will we be able to pay for the medical expenses and other costs?
Who is responsible for this?
Our attorneys are prepared to help you find answers to these and other questions and explore your legal options. Two of our attorneys are also doctors, and another is a board-certified respiratory therapist. Our substantive medical experience gives us a valuable perspective on the medical details involved in cases involving cerebral palsy and other birth injuries.
Let Us Help You
If your child has suffered a serious birth injury such as cerebral palsy, we are here to stand up for your rights. Contact us today online or by telephone at (312) 346-8700 to speak with an experienced Kane County cerebral palsy attorney. We offer free initial consultations and bill on a contingent fee basis — you won't have to pay us attorney fees unless we win compensation in your case.