Elgin Malpractice Lawyer
Speak to Experienced Birth Injury Lawyers in Kane County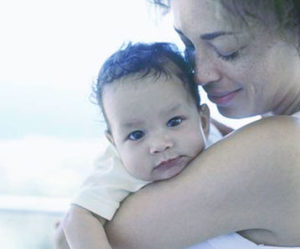 There are few things as troubling as a birth injury. Families are left to wonder: How did this happen? Who is responsible? How will this affect my child and my family? The answers to these questions are not easy to find, but an experienced medical malpractice attorney can help you find answers to them.
At Cirignani Heller & Harman, LLP, we represent clients throughout Kane County and across Illinois in a wide range of birth injury lawsuits. We can help you understand the short-term and long-term impact this injury will have on you and your family. Our objective is to help you obtain justice and compensation for the losses you have suffered.
Contact us today online or by telephone at (312) 346-8700 to speak with a knowledgeable Kane County, Illinois, birth injury lawyer. We represent clients from Elgin, Geneva and throughout the surrounding region.
Kane County Birth Injury Lawsuits
Birth injuries can result from mistakes by doctors, nurses, other medical staff and even the hospital itself. When performing childbirth, it is important for doctors to closely monitor mother and child and watch for any warning signs. When complications arise, they must take appropriate measures.
Failure to adhere to the accepted standard of medical care can result in life-altering injuries for both mother and child. Common types of birth injuries include:
Brachial plexus injuries
Hypoxia
C-section problems
We have the skills and resources to skillfully handle your birth injury lawsuit. Our legal team features two attorneys who are also licensed physicians, and a third who is a board-certified respiratory therapist. They help us investigate the complex technical issues at play in these cases. Our attorneys have extensive trial experience and a proven record of success winning favorable settlements and jury awards for our valued clients.
Let Us Help You
If you or someone in your family has been injured because of medical negligence, we are here to stand up for your rights. Contact us today online or by telephone at (312) 346-8700 to speak with an experienced Kane County birth injury lawyer. We offer free initial consultations and bill on a contingent fee basis — you won't have to pay us attorney fees unless we win compensation in your case.